Welcome
Made in North Carolina (or MinNC™, for short) promotes North Carolina, and North Carolina made products and producers. Currently, we are in transition, but will be back later this spring (website and facebook).
If you would like to contact us, please email contact@madeinnorthcarolina.com or send mail to P.O. Box 20173, Winston-Salem, NC 27120.
To access the old site for reference, please enter here - old site. Note: We will not be updating this.
In the meantime, please support the following businesses and enjoy these NC photos. Thank you...

---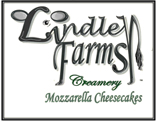 Lindley Farms Creamery (Snow Camp) - Our fresh mozzarella cheesecakes are simply fabulous! They are made by taking fresh whole milk straight from our Guernsey and Holstein cows, pasteurizing it in our farm facility, and making fresh mozzarella cheese curds. These cheese curds are then mixed with a few fresh ingredients, baked in the oven, and then glazed with our special sour cream topping. Lindley Farms Creamery cheesecakes are baked fresh and are locally made. You must try them for yourselves!
Jim Downey Glass (Wilmington) -
Jim Downey began his adventures with glass in 1976 when he enrolled in a community college's glass technology program.  His glass ornaments have been developed over the past 30 years. The concept of putting a glass figurine inside a clear ball is known in glassblowing circles. However, Jim expanded the idea by using color glass and developing a catalog of figurines that continues to grow every year. All the glass figurine ornaments are signed, dated and numbered. These are his signature pieces. He has also made hundreds of vases, candle holders and various figurines. Jim makes wedding cake tops and one-of-a-kind gifts as requested.
Papa Doc's Art (Currie) -
William "Dock" Lindley is a self-taught wood carver known for his realistic represen-tations of over 40 species of fish and other nautical related subjects.  All carvings are from his original designs with attention to detail. (His work is beautiful!)  Dock's studio is in southeastern NC. His carvings can be purchased through art shows, festivals and his website. He is currently working with a company in High Point that will fabricate some of his carvings into pecan resin art. He also designed and carved the fish for the bronze fish fountain in front of the State Supreme Court in Columbus, OH.
Harry Jarman (Kernersville) -
Harry Jarman is a well-known Southern realist who paints in oil with a soft touch and richness of color that portrays great feeling and knowledge. Harry's subjects range from still lifes and landscapes to wildlife and seascapes. His work is phenomenal – I've never seen anyone who can make glass on a canvas look so real. Some of his current work is so clever and whimsical; it will easily take an adult back to their childhood. Harry's work can be found in numerous galleries and shops in North Carolina. He also travels to many art shows and festivals where you can buy his originals and prints.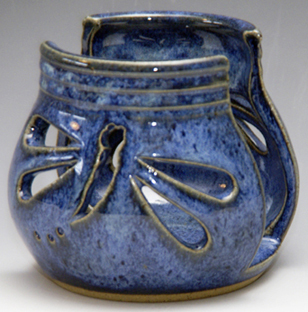 Coastal Carolina Pottery (Swansboro) - Using the natural beauty of North Carolina's Crystal Coast as inspiration, potter Christine O'Connell creates work that is both functional and decorative. Each unique piece is individually hand crafted in order to bring a little art into the everyday. All her pots are food safe and can be used in the oven, fridge and microwave. Chris has been creating her beautiful pottery since 1999. It is available at festivals, online and in a few coastal galleries.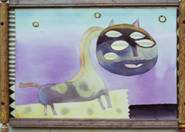 Mark Casey Milestone (Winston-Salem) - Since his debut in 1990, self-taught artist Mark Casey Milestone has become nationally recognized for his work in such media as watercolors, oils, assemblages and sculptures. Mark's fascination with making things dates back to his childhood and is reflected in his current work. His work continues to draw interest from private collectors and public galleries including The American Visionary Art Museum, the Museum of American Folk Art, and the Smithsonian Institute.
ProPlugger (Waxhaw) -
What a great idea! This North Carolina company developed and manufactures a landscape plugger. When you watch the short videos, you will appreciate the unique design and ease of use. The 5-IN-1 Landscape Plugger is used for planting bulbs, bedding plants and border grasses. It also quickly transplants grasses and is a great weeding tool for dandelions, wild onions, and thistles. It is manufactured in an old NC textile mill, and nearly every component of the plugging product is made in North Carolina! Check out this video first: http://www.youtube.com/watch?v=pRi7PT9FRYQ
Village Accents and Village Accents II (Burlington) - Since 2001, Village Accents has been selling custom shutters, blinds, shades, etc. They carry shutters and wood blinds from Southern Custom Shutters (High Point) and faux blinds from Raven Rock Mfg (Dunn).  Village Accents II makes their own custom draperies, bedding, pillows, etc. Village Accents is located at 2260 S. Church St., Burlington, NC 27215. Owner: Steve Clapp. Phone: 336-222-8899. Village Accents II - 556 Huffman Mill Rd., Burlington. Owner: Sherrie Clapp. Phone:
336-586-0206.
Long Family Farm (Germanton) - Our goal is to make the very best handmade all natural cold-processed soaps, and natural lotions and bath products at affordable prices so more people can enjoy their benefits. We have chosen to make seasonal soaps from soap molds (different soaps to celebrate the different seasons of our lives.) Many of our bath products are seasonal also. At Long Family Farm, we believe that bath time should be fun for everyone all year long.
---
Are you Made in North Carolina?™
Please let us know...
Site Started October 30, 2008, Last Updated 3-30-14